Signature Black Cable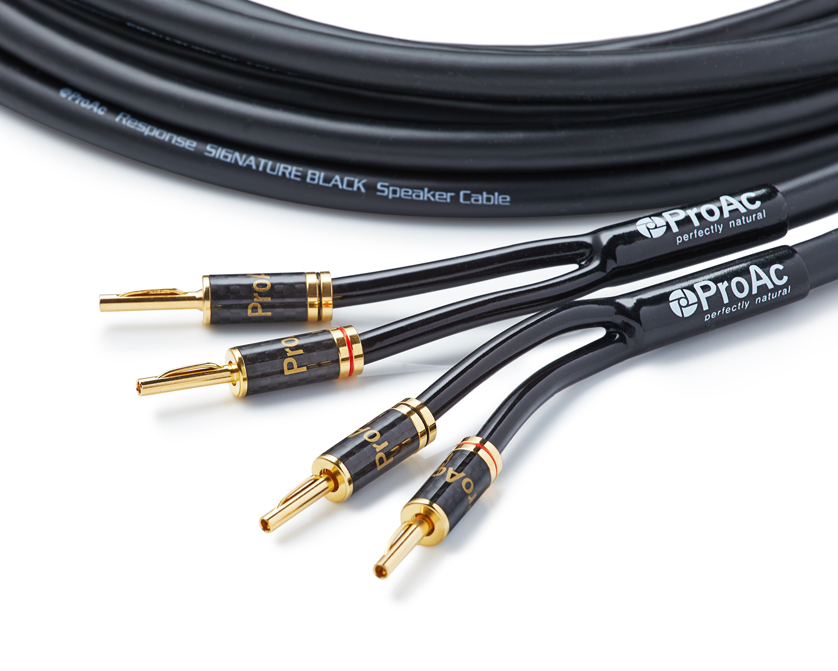 We think a premium loudspeaker deserves to have a premium speaker cable.
As the adage goes, a chain is only as strong as its weakest link. The same could be said of your sound system. Having made the decision to purchase premium loudspeakers to connect to your system you don't want to be connecting the two with inferior cables.
ProAc have developed the Signature Black Loudspeaker Cable, which is made from oxygen free bare copper making a seamless connection from your loudspeakers to your system.
The ProAc Signature Black cable comes in a choice of 3 or 5 metre pairs (other lengths of cable available on request) complimented with our gold anodised and carbon fibre plugs.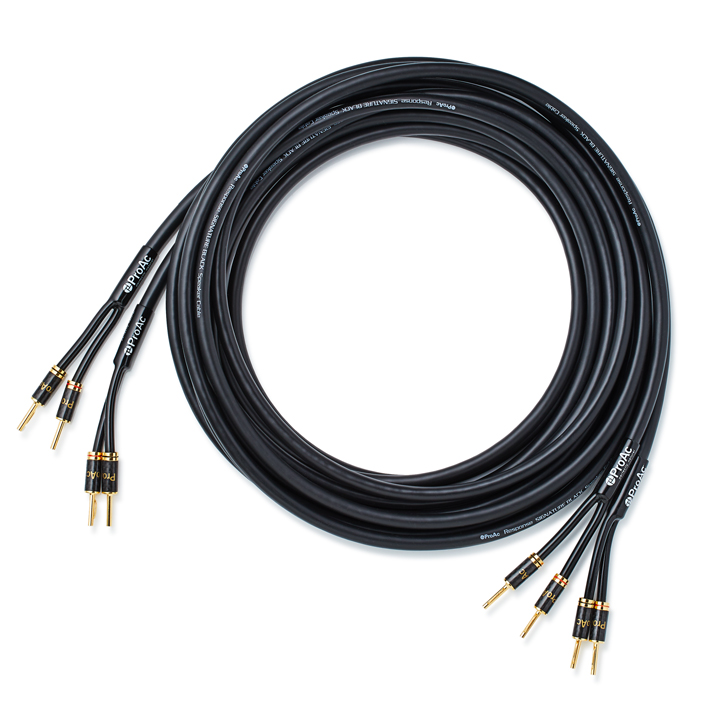 "The beauty of music and the joy and emotion it brings is so much more important than designs based on scientific measurements and statistics. Designing loudspeakers is an art, a gift of knowing when something is right – when the soundstage is portrayed, the speakers disappear, and you thrill to the music."
Stewart Tyler