our history
How We Got Here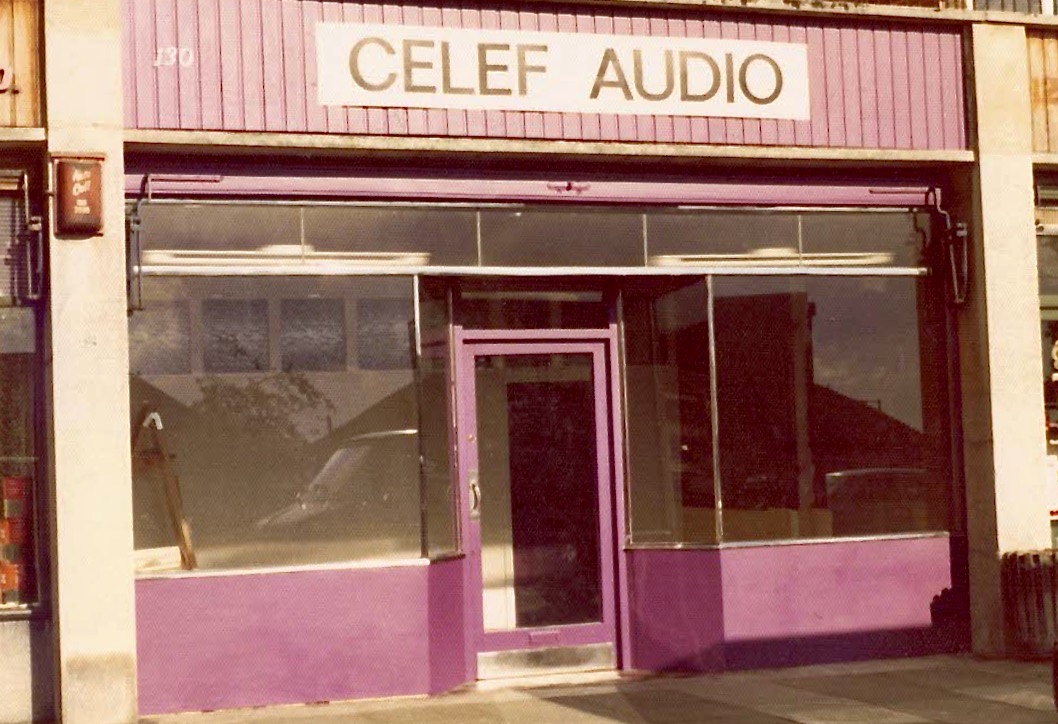 Late 70's
The Beginning
Where it all began...Celef Audio shop in Borehamwood
1970's
speaker design
Stewart working on early Celef speaker designs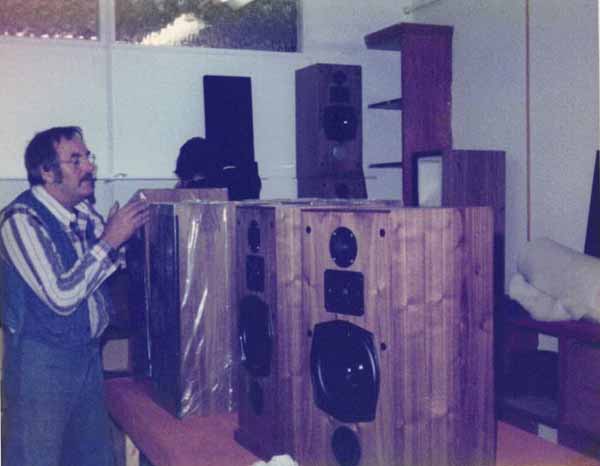 Mid 70's
Family Support
Stewart's father Alf packing Celef speaker models.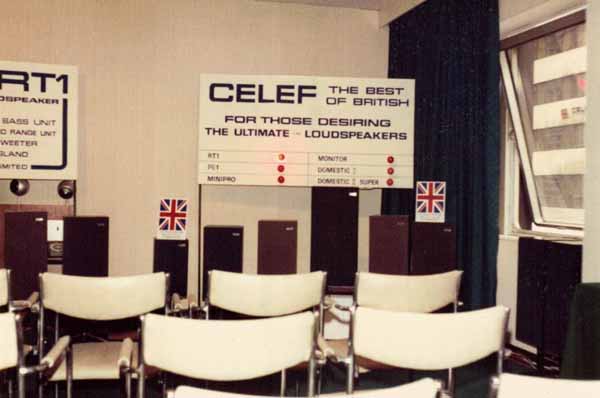 Mid 70's
Promoting the Brand
An early hifi show featuring Celef models RT1, Domestic 2 and Domestic 3 amongst others.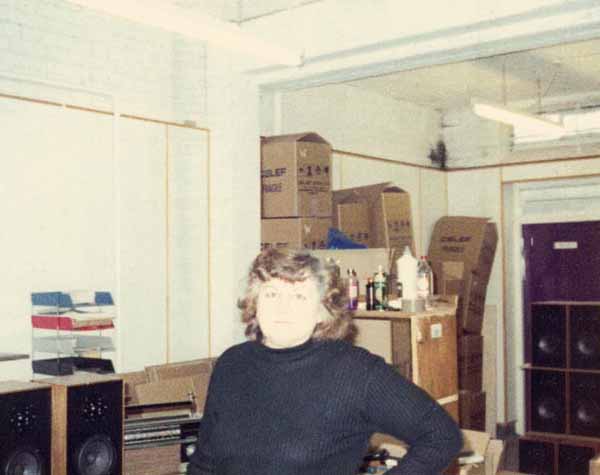 Mid 70's
Quality Control
Stewart's mum Jay who was in charge of quality control and a fundamental part of Celef and ProAc's success.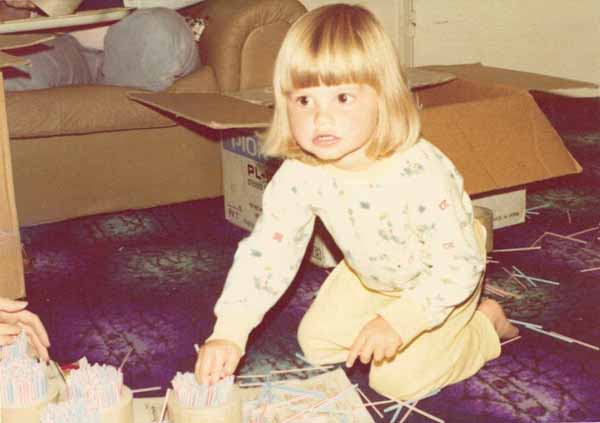 1975
Innovative Solutions
The straw ports featured in early speaker models was an innovative solution to a reflex port design. Here is Zoe busy at her first job with ProAc!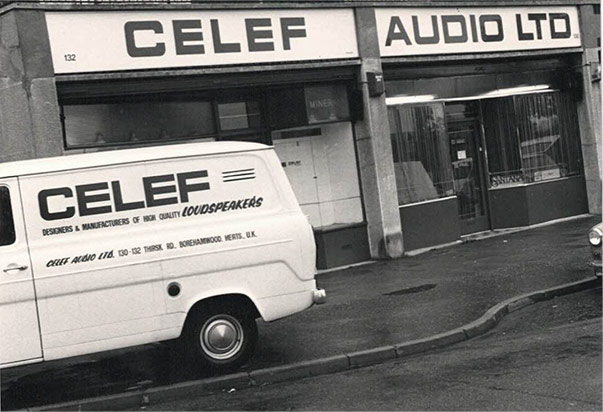 1979
expansion
Business expands with a branded van and the Celef Audio shop takes over the retail space next door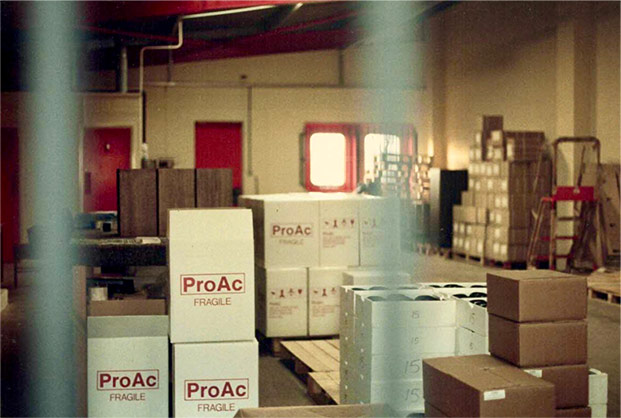 1979
proac is formed
In 1979 Stewart discovered a better quality range of drive units that were used only by professionals and so he formed a new company called ProAc (an abbreviation of Professional Acoustics). Here is the early production of the ProAc range at Borehamwood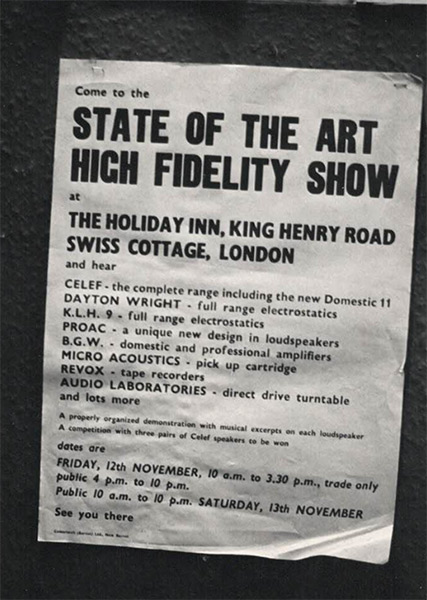 1980's
Hifi Show
An early show featuring Celef and ProAc speakers.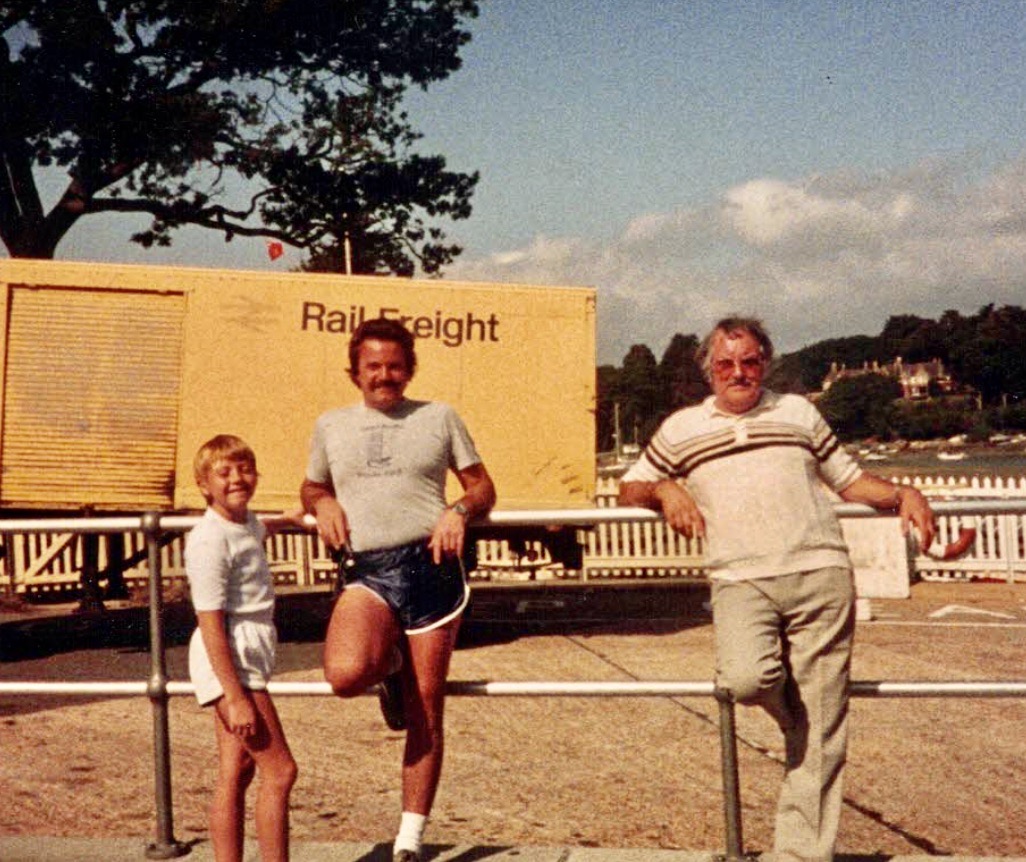 1985
Three Generations
Stewart with his father Alfred and son Tristan. From a very early age Tristan has been involved in building and promoting the ProAc brand.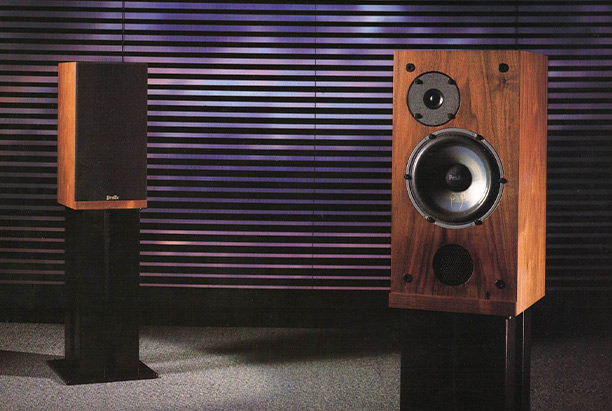 1989
The Response Range is released
An important milestone in compact loudspeaker design pushing the performance boundaries of what a small stand mount speaker could deliver.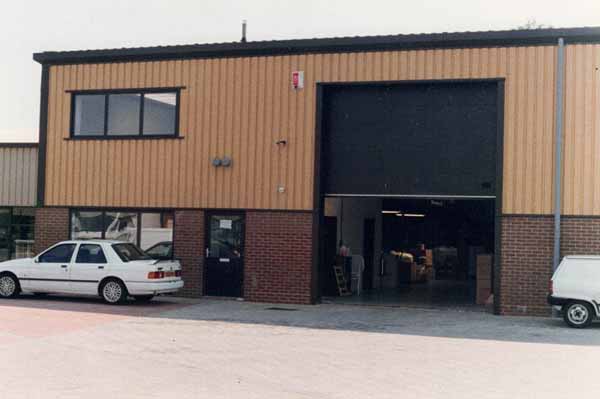 1990
Relocation
A new factory was purchased in Brackley to move production from both Borehamwood and Milton Keynes.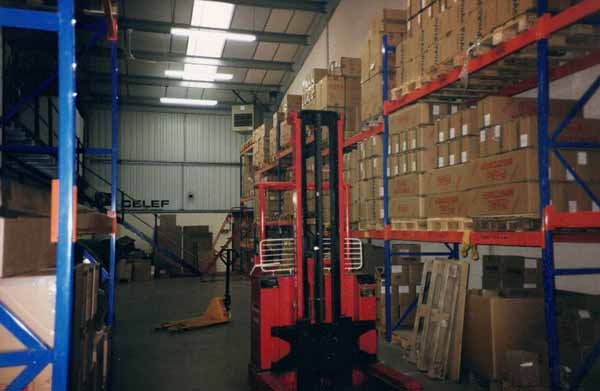 Early 90's
Production Expands
Production is well underway at the new factory in Brackley.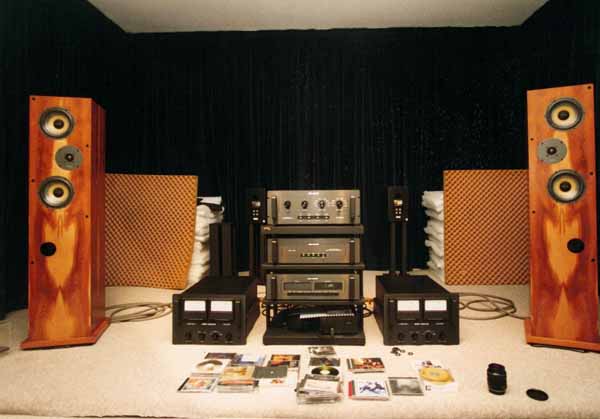 1990's
Golden Ears
Stewart's new listening room at the factory with an early prototype Response 3 and Audio Research equipment.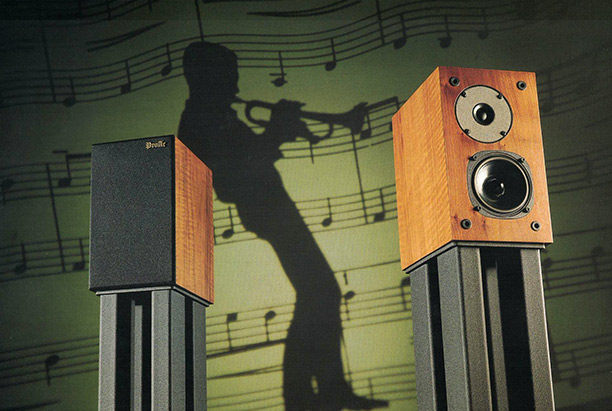 1993
Progressing the Tablette Range
The Tablette 50 is released. This 5th generation of the Tablette Range, takes the voice of a compact speaker to that of a floorstander.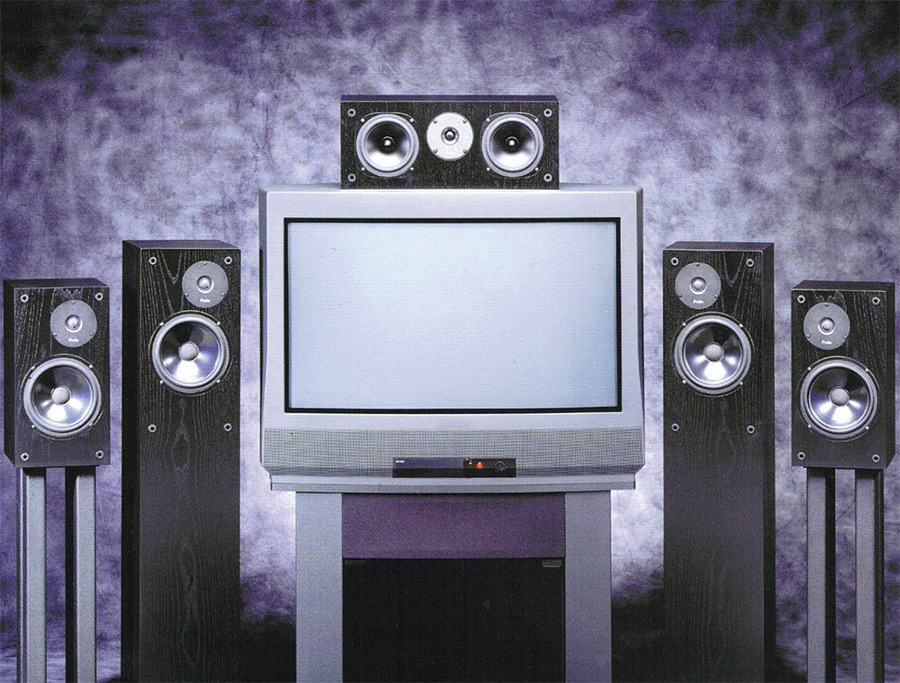 Mid 90's
Home Cinema
The demand for a home cinema experience is met with the new home cinema set up from ProAc.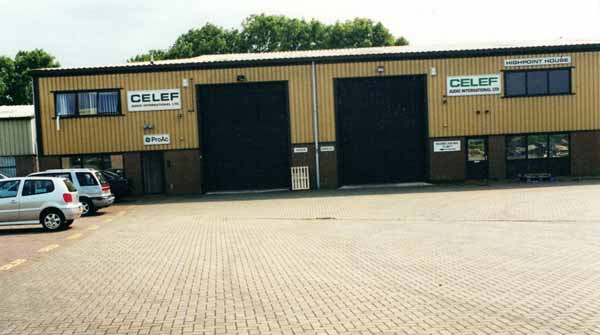 1995
Expanding Further
Celef/ProAc expands into the next door unit at Brackley, giving more space for research and development and increasing demand for products.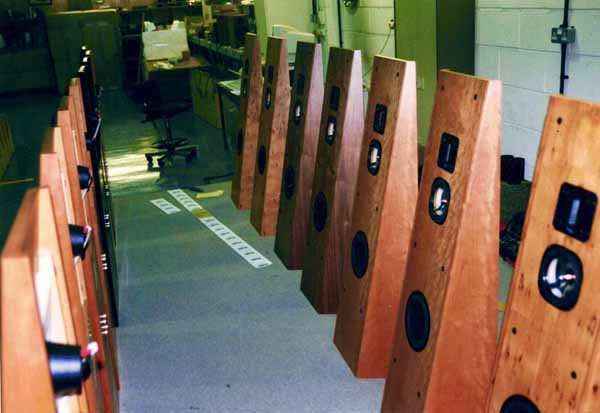 Early 2000
Inspired Design
The new Future Series, introducing a ribbon tweeter for the first time.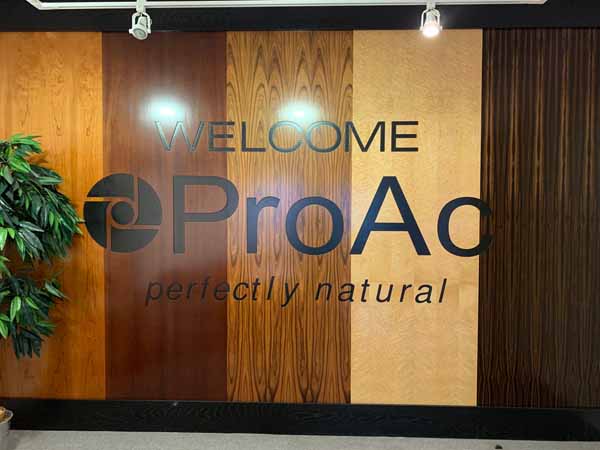 2001
Welcome!
A new factory reception area.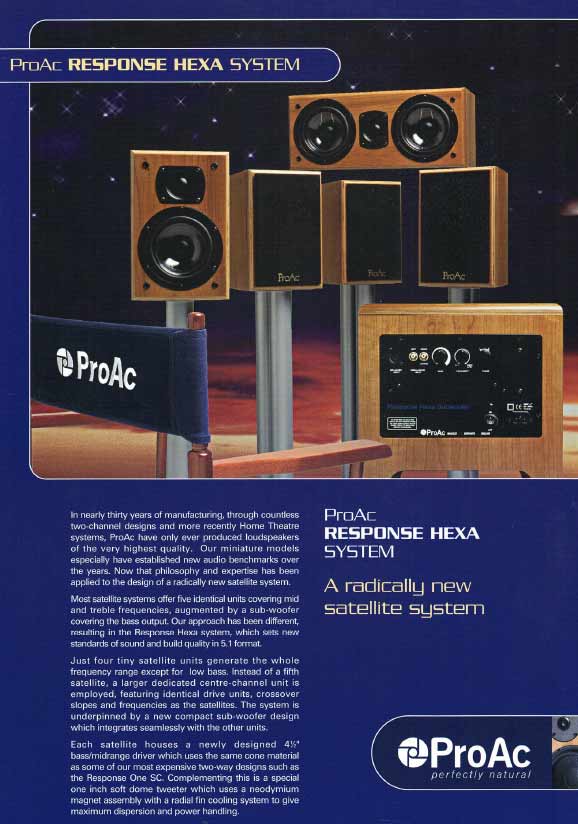 Mid 2000
5.1 Surround Sound
As home theatre continues to be influential in customers' homes, the new Hexa 5.1 surround sound system is born.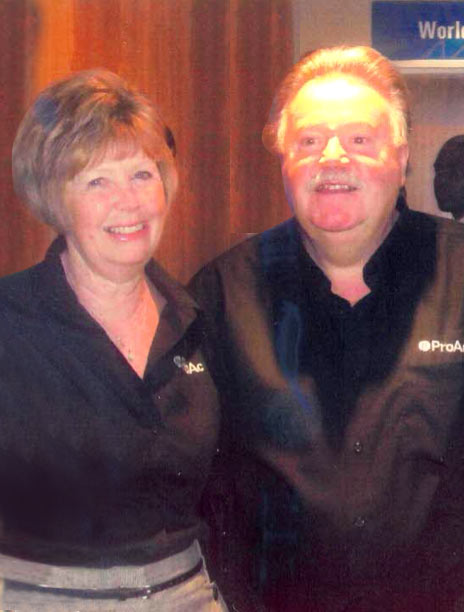 2005
Husband and Wife Team
Stewart and Frances together at the Bristol HiFi show. Frances is also a founding member of ProAc and has been a great support to Stewart over the years.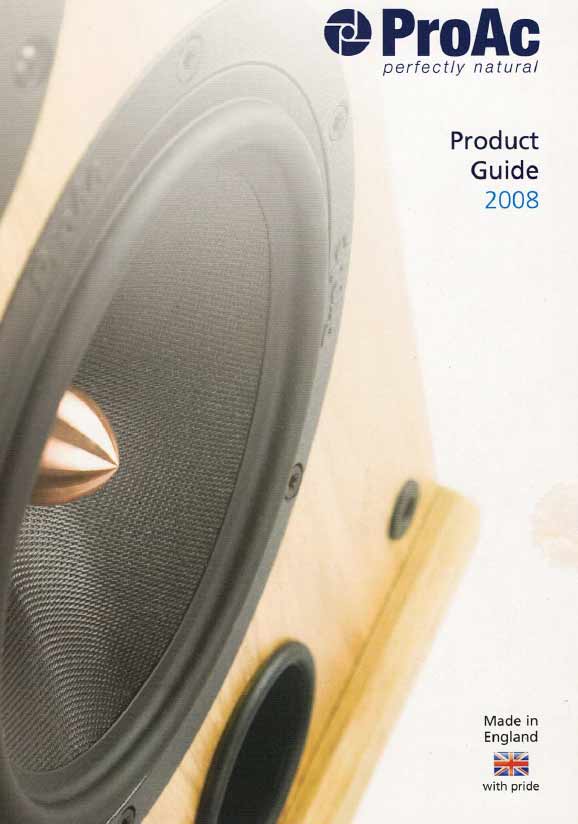 2008
Marketing - ProAc's First Product Guide
All our products in one brochure showcasing the three ranges: the Tablette, Studio and Response Range. The latest models include the Response Tri Tower, D80 and D100.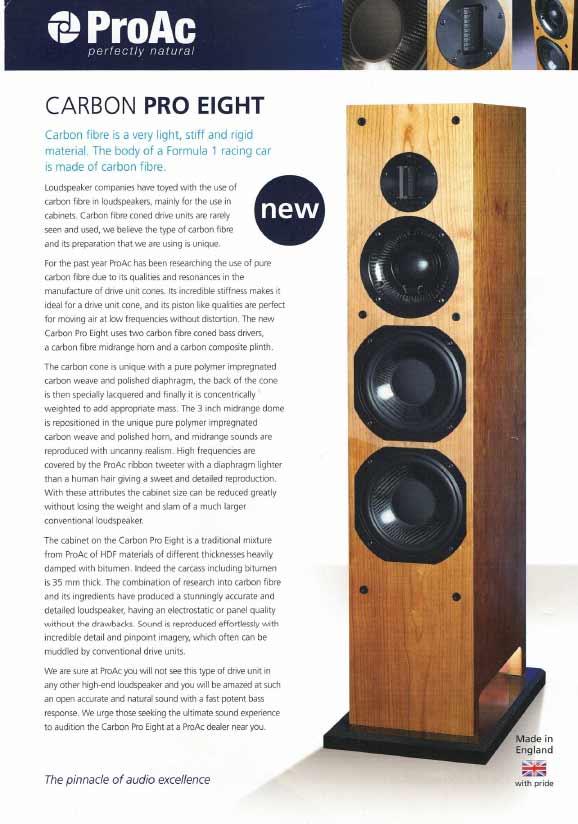 2010
Use of Carbon Fibre
ProAc continues to experiment with different cone materials and in the new Carbon Pro 8 speaker a unique cone using carbon fibre was introduced (which was quite advanced at the time). The Carbon Series went on to include the smaller Carbon Pro 6 model.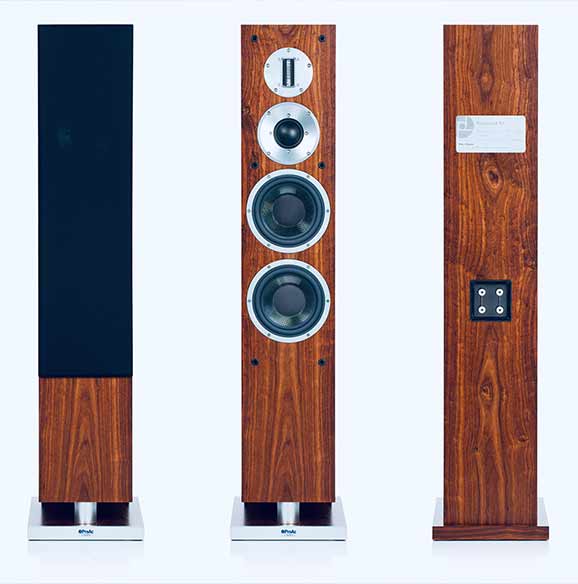 2011
Introducing the K Series
The K6 is released, named due to the cone of the woofer being made from Kevlar. Kevlar is an excellent material for producing exceptional bass response.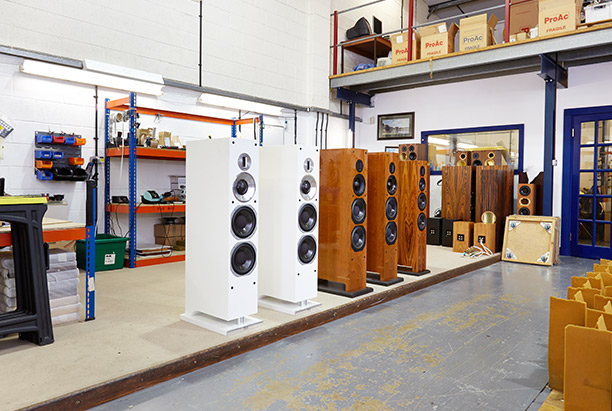 2015
K Series expands
The new K8 is introduced. Here it is in silk white along with the Carbon Pro's at the factory in Brackley.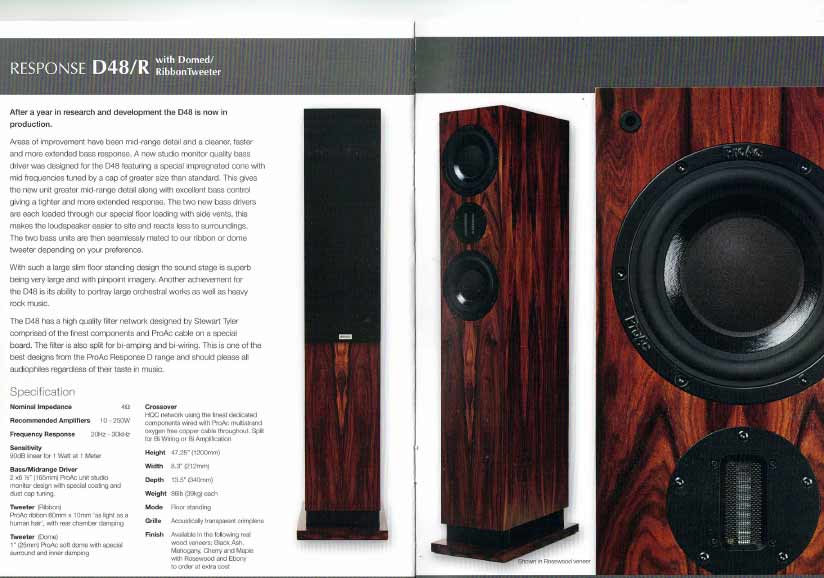 2015
The Response Range Grows
The launch of the Response D48, using our renowned ribbon tweeter (which was first introduced to the Response Range in 2007 on the D38R). The D48 is one of our best selling speaker models which is still in production today.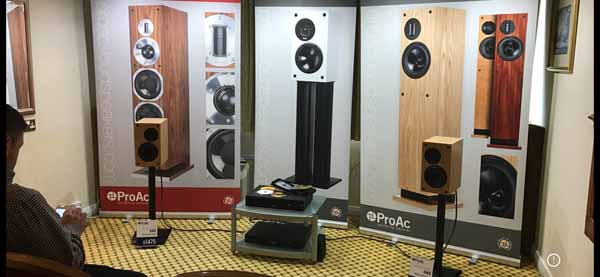 2016
10th Generation of an Iconic Design
The Tablette 10 is released at the Bristol HiFi Show to critical acclaim.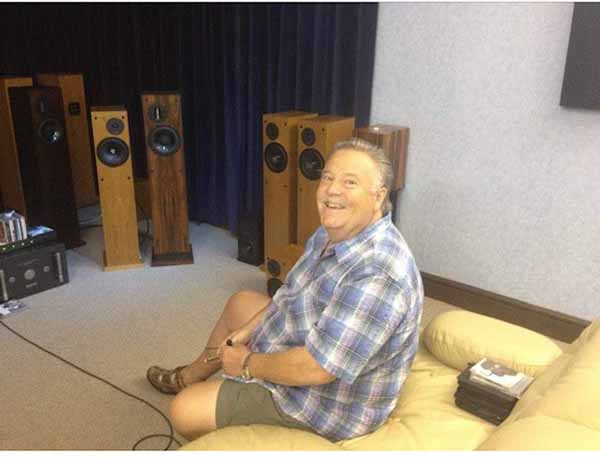 2017
Happy at Work
Stewart, in his listening room.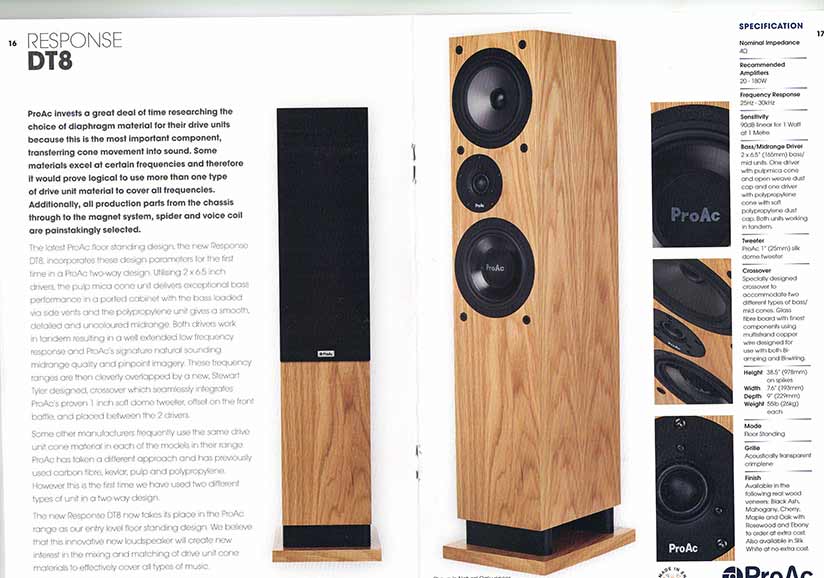 2017
Different Cone Materials
The Response DT8 is launched as a new entry level floor-standing model for the Response Range. For the first time, utilising two mid/bass driver cones made from different materials in the one speaker.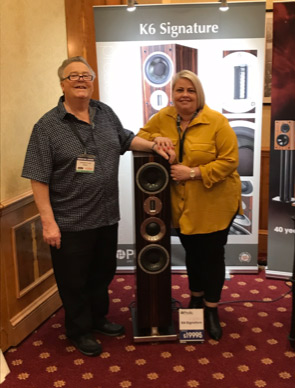 2019
Father and Daughter
Stewart and Zoe at Bristol showcasing the new K6 Signature.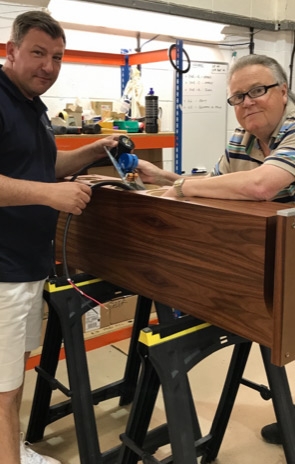 2019
Family Team
Working on K series models, Stewart with son-in-law John (they had worked together for over 30 years).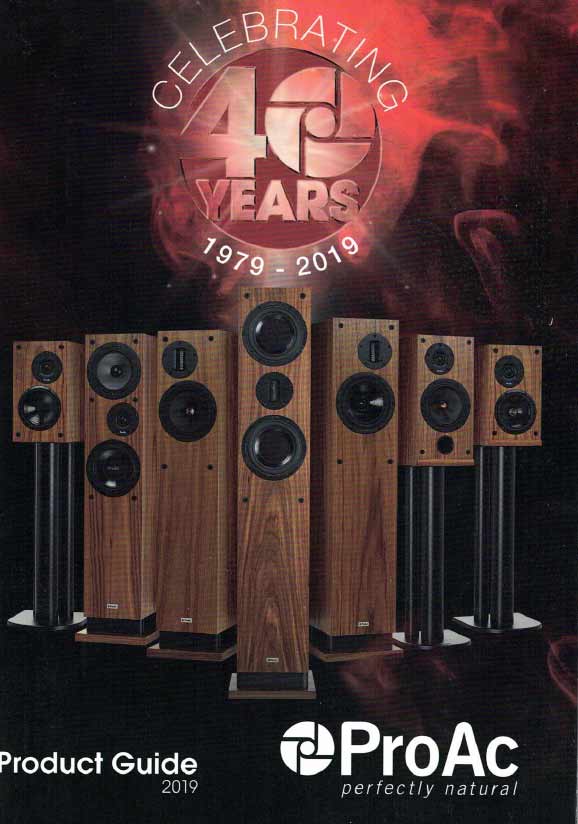 2019
Celebrating 40 Years
2019 is a landmark year for ProAc as it celebrates its 40th Anniversary.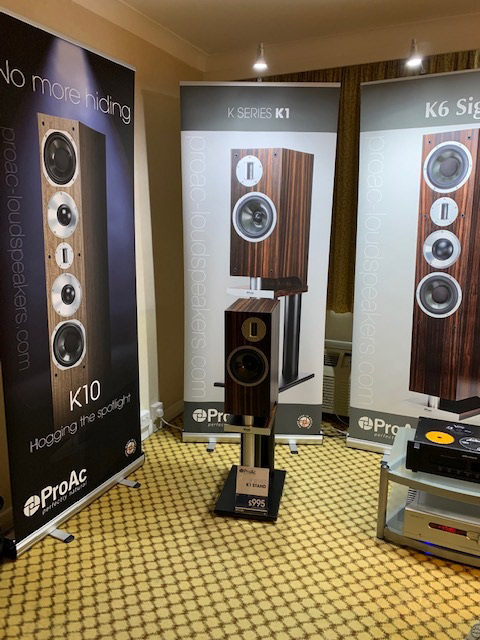 2020
Flagship Design
Following the discontinuation of the K8, the new awesome K10 is launched at the Bristol Sound and Vision Show. Alongside it, is the award-winning K1, the first stand-mounted K series speaker with a dedicated stand.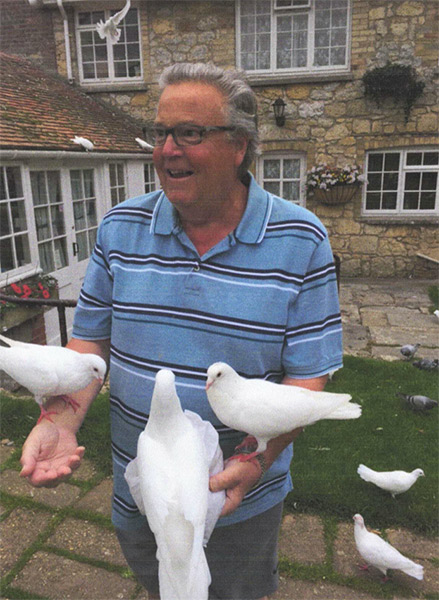 June 2021
The whole ProAc family is devastated by the sudden loss of founder Stewart Tyler. Frances, Zoe, John, Tristan and the whole ProAc team who have all worked with Stewart and the ProAc brand over the last 30 years, vow to take the brand forward and honour Stewart's legacy…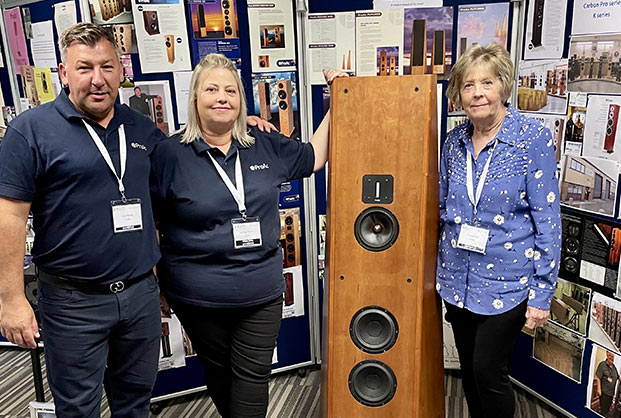 October 2022
The UK Audio Show
The ProAc journey continues as we take part in the UK Audio Show's Hall of Fame programme. We hold a special retrospective exhibition of early speaker models, old photos, hi-fi show posters and brochures. Zoe also gives a presentation, telling the story of how ProAc started, from a small unassuming hi-fi shop to a busy manufacturing factory with global distribution.
"We have a great reputation for our entry level speakers sounding similar to our high-end speakers. This is because we get the balance correct between bass, midrange and high frequency to give that ProAc family sound."
Stewart Tyler