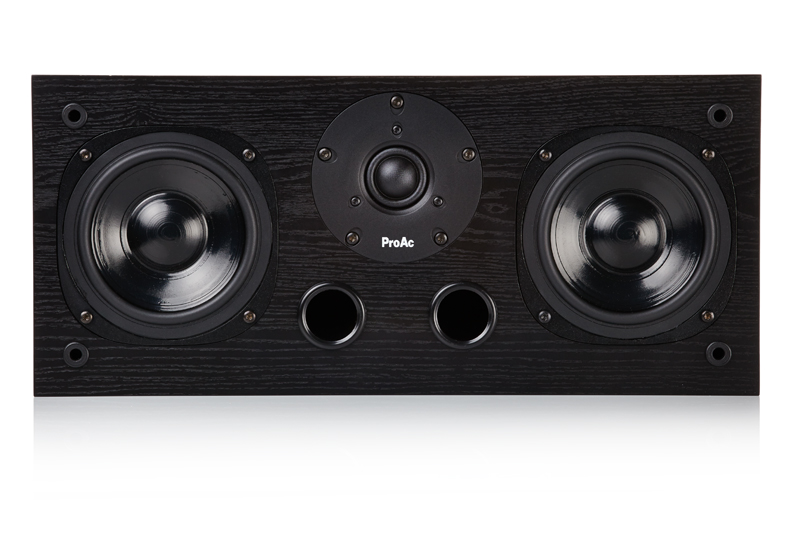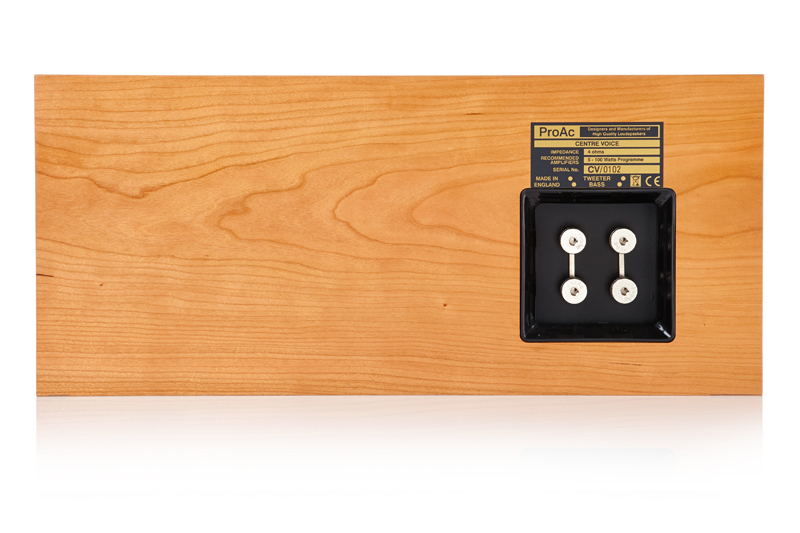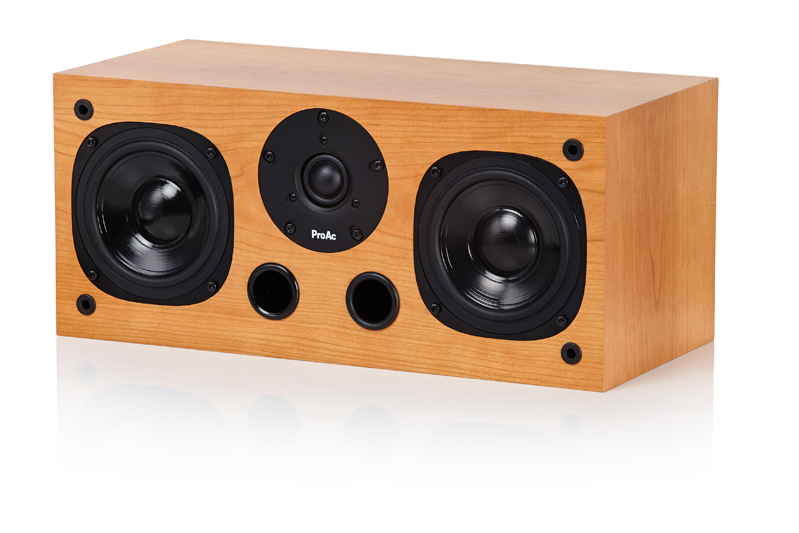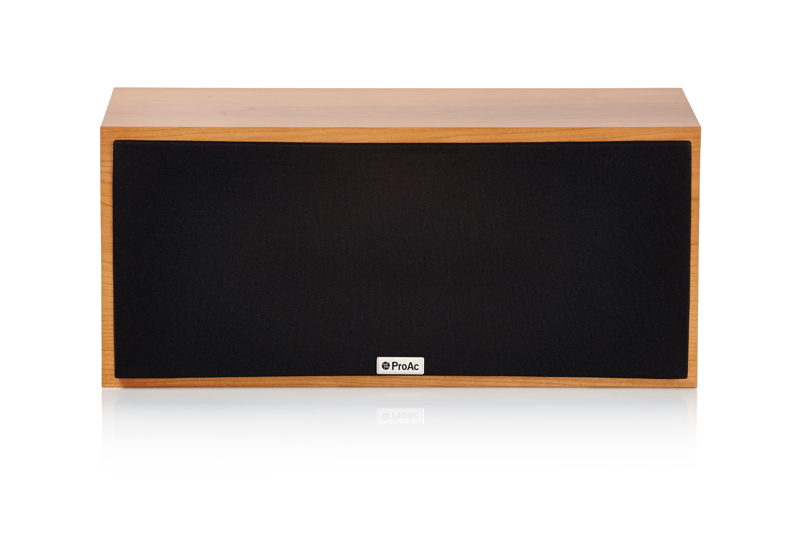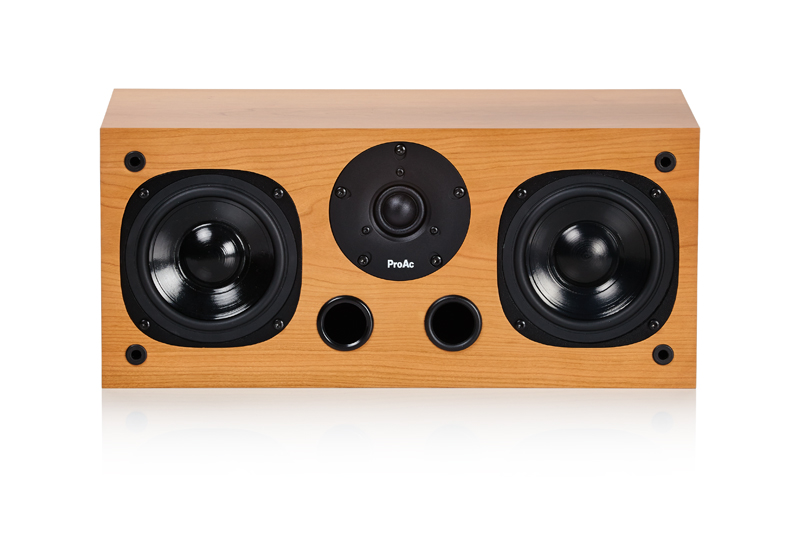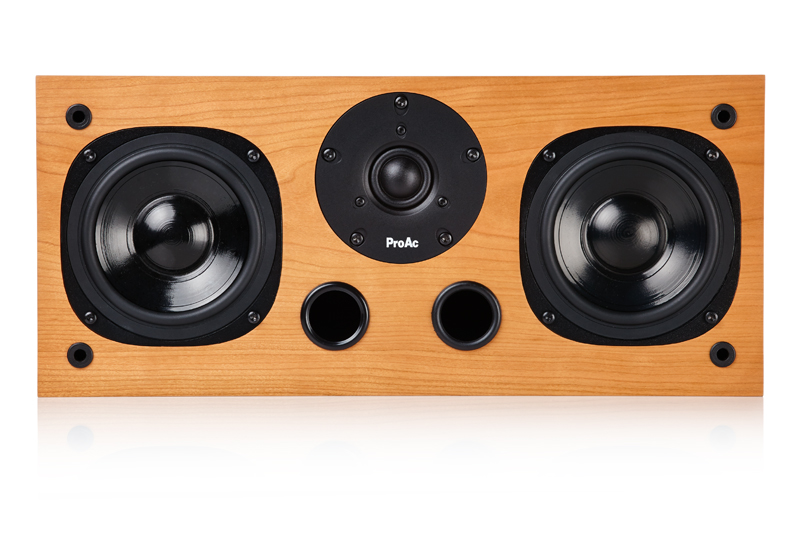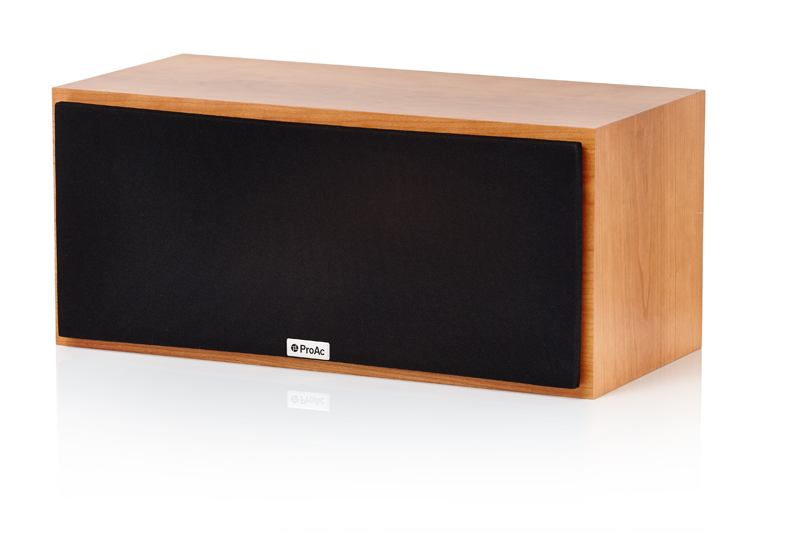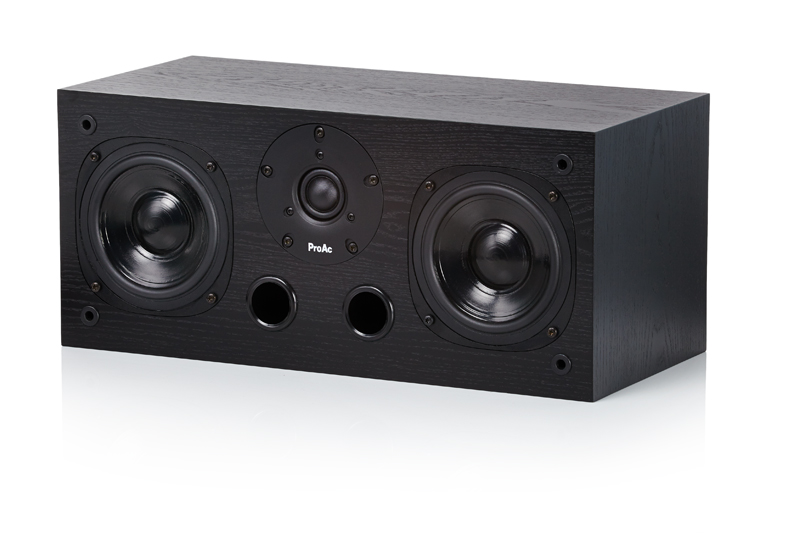 Centre Voice
The ProAc Centre Voice speaker has been specifically designed for natural speech and sound quality, to give the realism of a centre channel in a home cinema system.
The Centre Voice has two bass drivers (similar to those used in the Tablette 10), a wide bandwidth and good power handling for home cinema use.
The hand-built crossover has been adapted with different filter slopes to work seamlessly with the ProAc 1-inch silk dome tweeter. This makes it a perfect match when used in a system with other ProAc speakers.
The Centre Voice is just as good on music as it is on voice. Music and film soundtracks can be re-produced with stunning accuracy and good bass weight for a small enclosure.
Being crystal clear on voice as well as rich and detailed on music, the Centre Voice delivers excitement and dynamic range.
Simply, it is the perfect addition to any home cinema.
Featured veneers: Black Ash and Cherry
88dB linear for 1 watt at 1 metre
ProAc 127mm (5") unit with Pagina Mica cone, with acoustic coating.
ProAc 25mm (1") ProAc silk dome tweeter air cooled and inner damping.
Finest components on dedicated circuit board. Multistrand oxygen free copper cable throughout. Split for optional Bi Wiring and Bi Amplification.
Acoustically transparent crimplene
Black Ash, Mahogany, Cherry, Silk White, Natuaral Oak and Walnut
Premium finishes at extra cost
"The beauty of music and the joy and emotion it brings is so much more important than designs based on scientific measurements and statistics. Designing loudspeakers is an art, a gift of knowing when something is right – when the soundstage is portrayed, the speakers disappear, and you thrill to the music."
Stewart Tyler