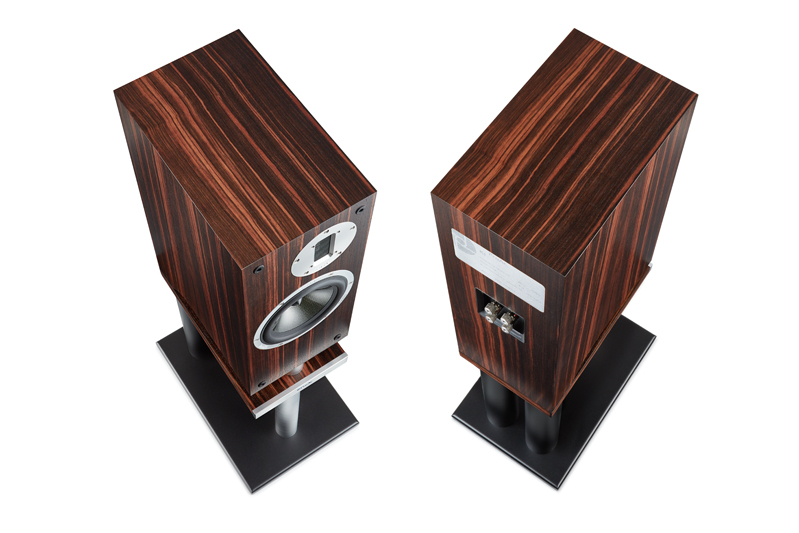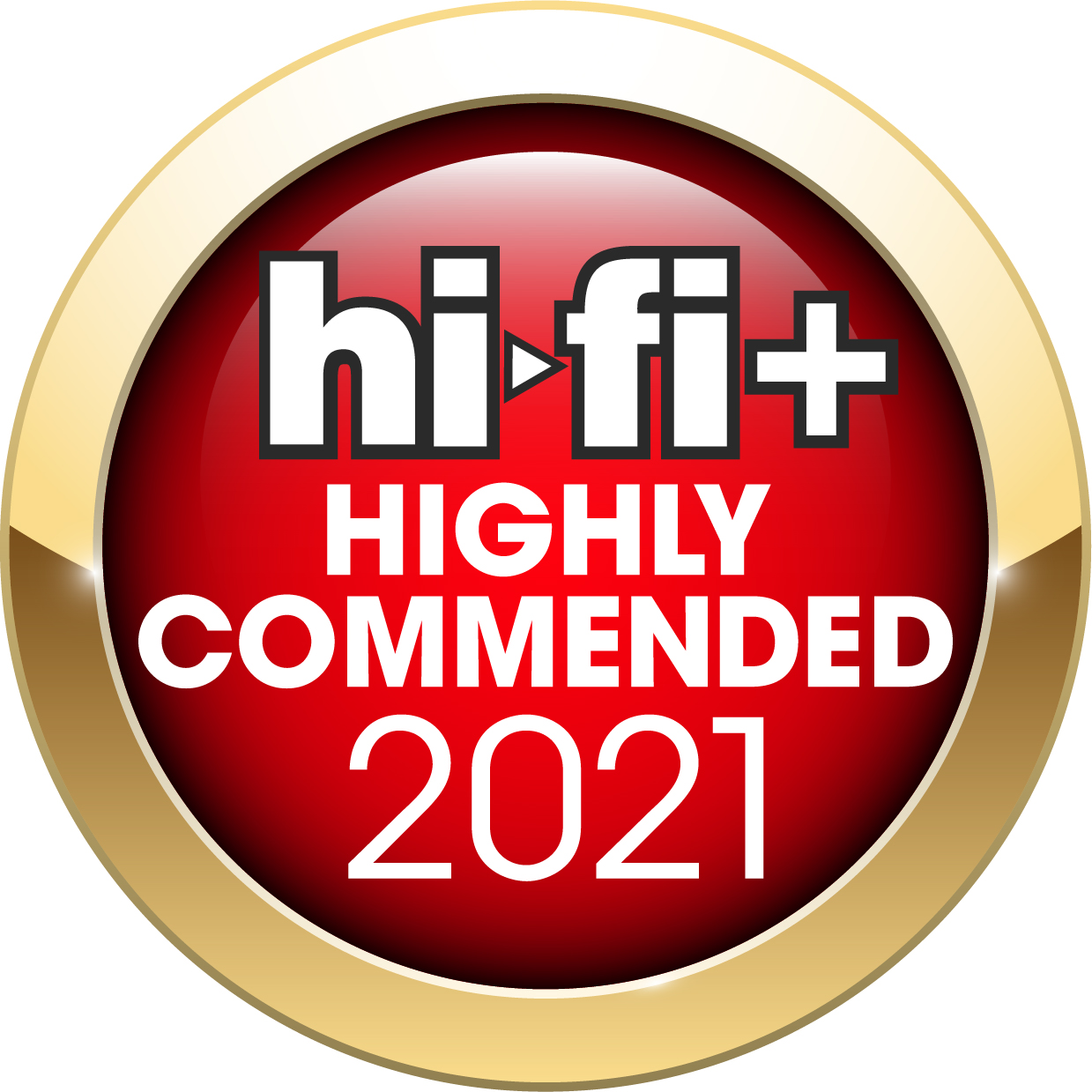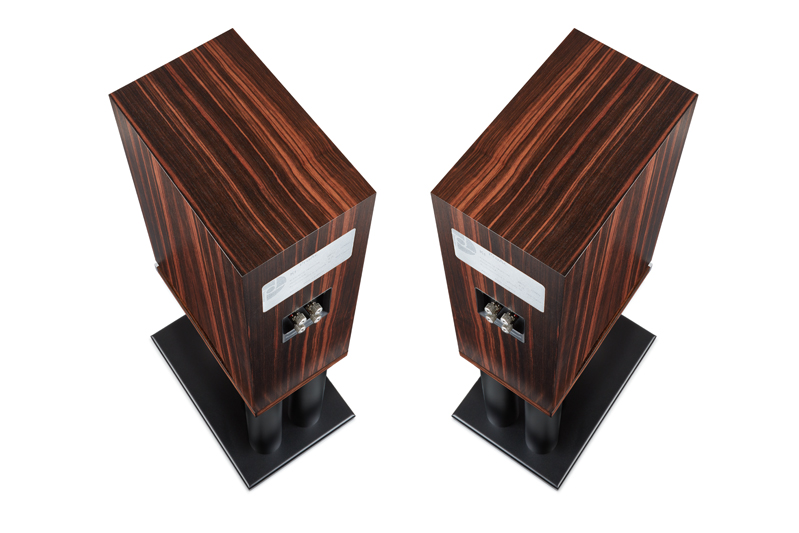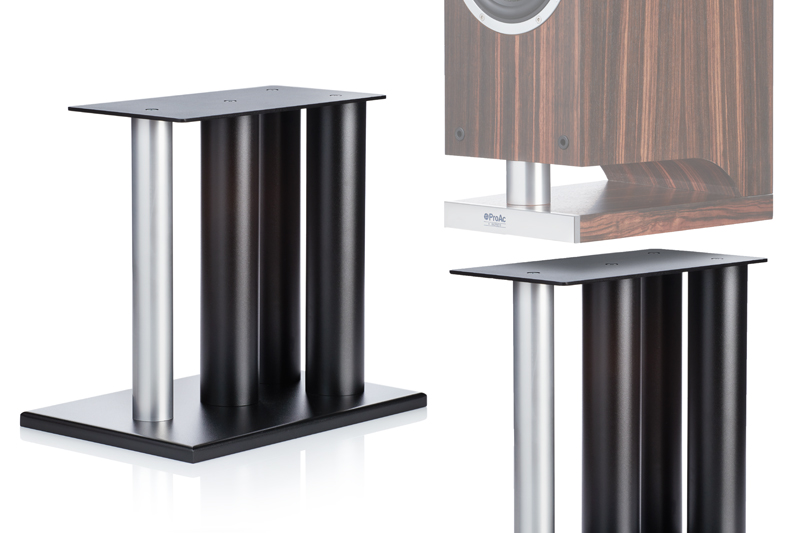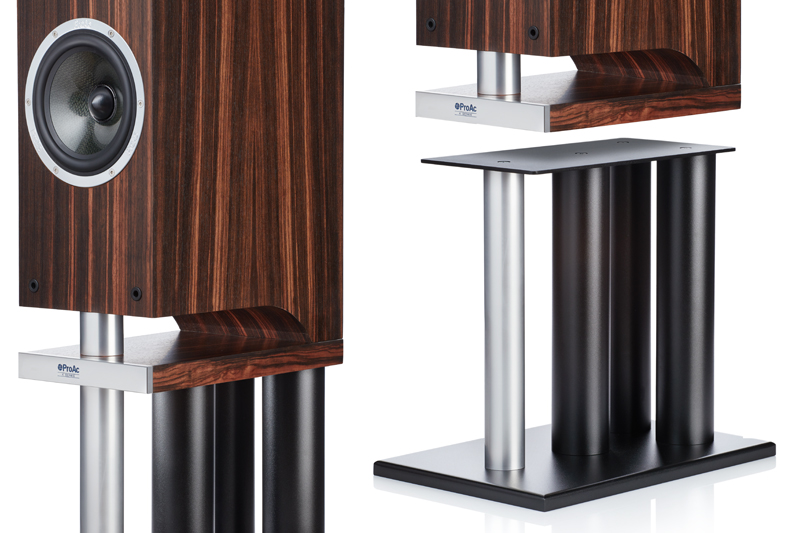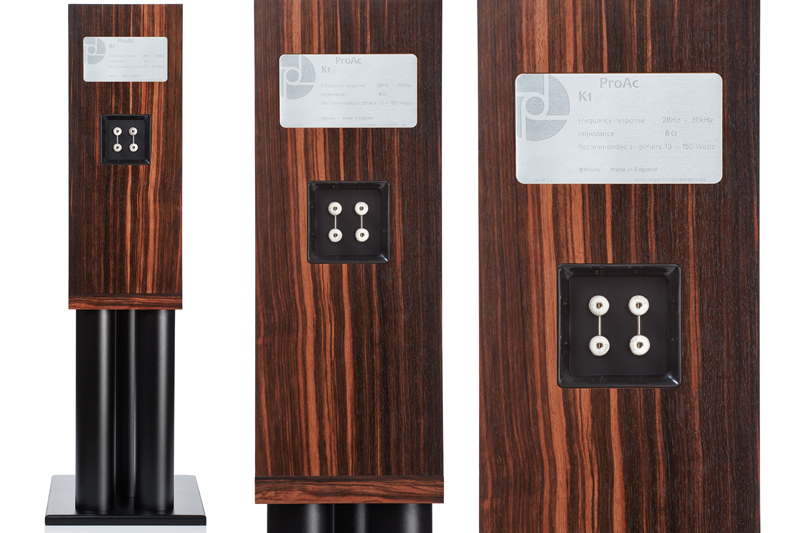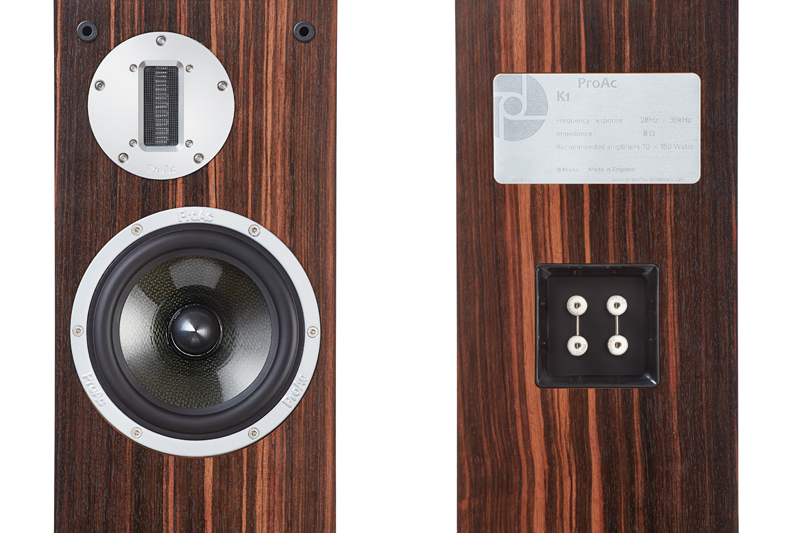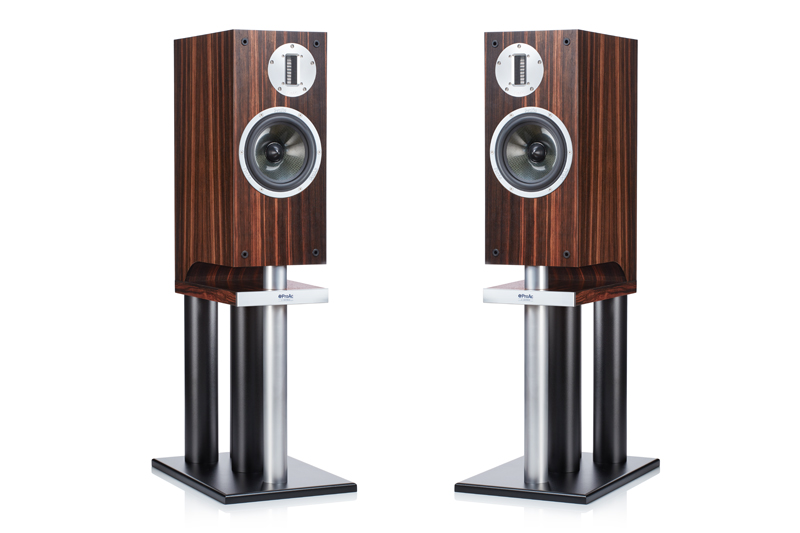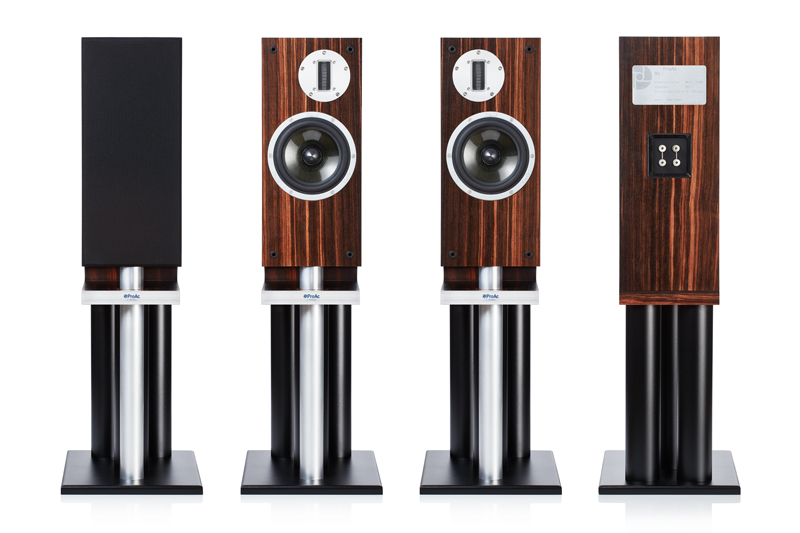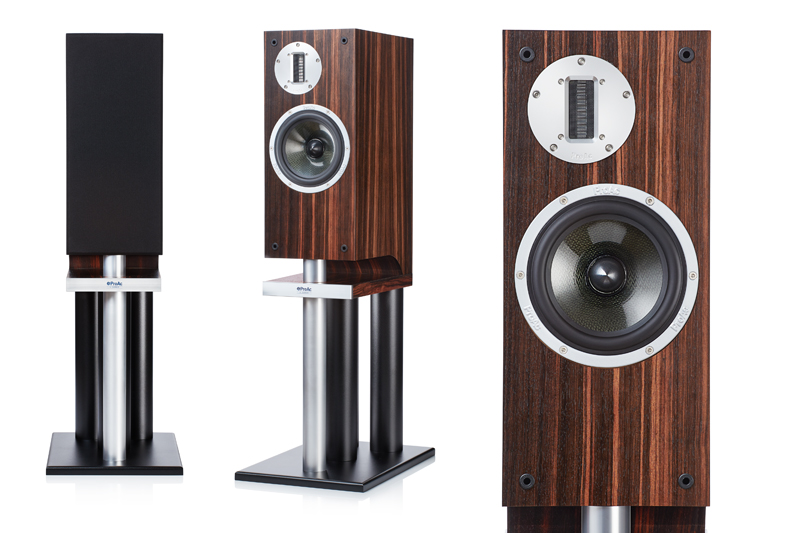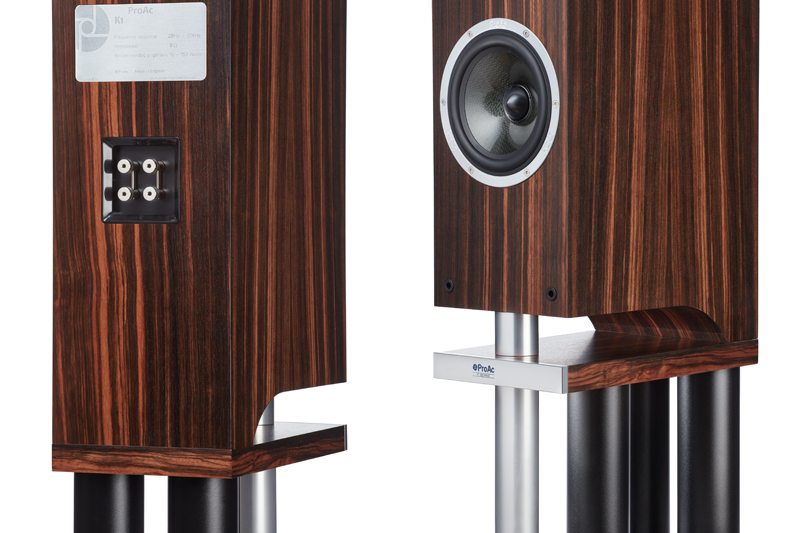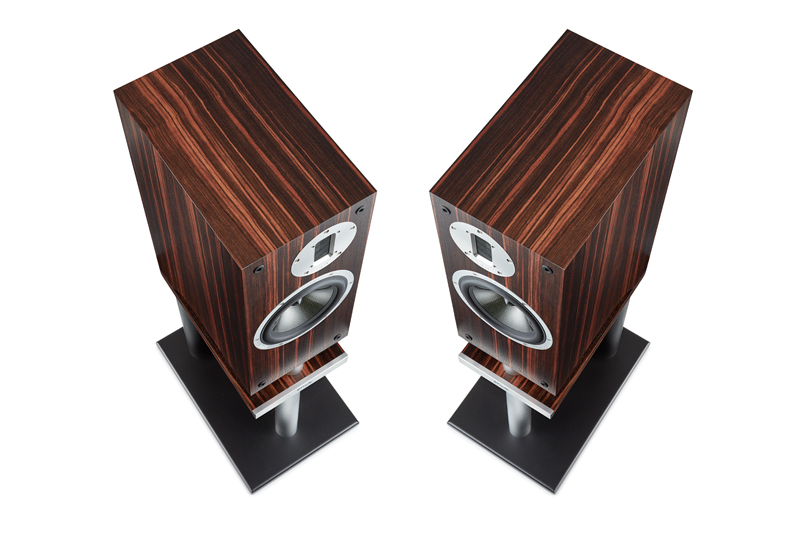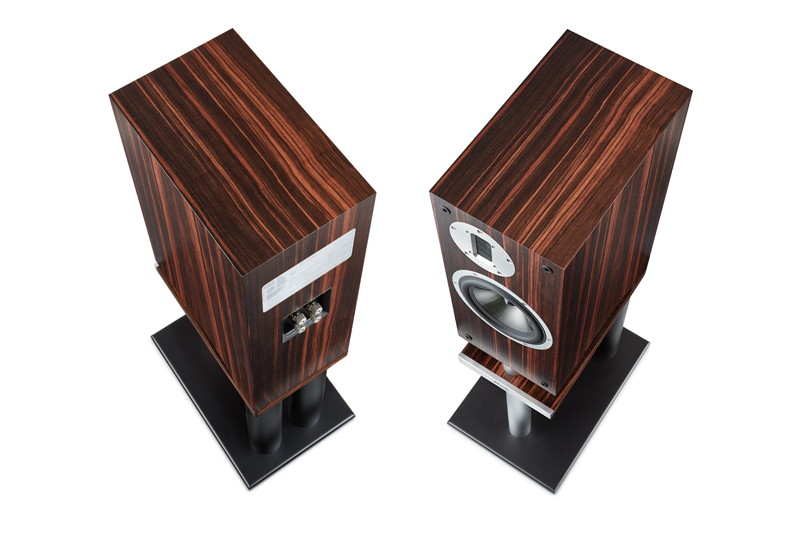 K1
Due to the success of the 'K Series' floor-standing speakers, we were asked to produce a stand-mounted speaker for the range.
And, after years of research and development, we designed the K1.
The K1 stand-mounted speaker uses our specialist Kevlar cone and proven ribbon tweeter, which is used throughout the K Series range. We have however, made certain modifications to the cabinet, bass driver and tweeter to make it adaptable and suitable for a stand-mounted loudspeaker.
Although the K1 is a stand-mounted speaker, it has a surprisingly extended and accurate bass response with the familiar, beautiful midrange from the K Series bass drivers.
The unique K design cabinet, with its vent porting, has been incorporated into the K1 alongside a specially designed dedicated stand to complement and bring out the best in the speaker. The K1 stand is also available separately.
Considering its size, the K1 gives an impressive sound stage for a stand-mounted speaker with an almost electrostatic open midrange and very accurate bass, a characteristic of the K Series range.
We are sure that the K1 will not disappoint.
Featured veneer: Ebony
90 dB linear for 1 watt at 1 metre
Bass and midrange frequencies are both covered by a single 6.5" (165mm) Kevlar coned unit, the Kevlar cone covers all frequencies up to 30Khz and slightly above.
The ProAc ribbon tweeter has a ribbon lighter than a human hair with rear chamber damping and alnico magnet.
Finest components on dedicated dual layer circuit board. ProAc Multistrand oxygen free copper cable throughout. Split for optional Bi wiring or Bi amplification
Acoustically transparent crimplene
Black Ash, Mahogany, Cherry, Natural Oak, Silk White and Walnut.
Rosewood, Ebony NEW Tamo Ash, Dark Eucalyptus *Premium Finishes to order at extra cost*
Dedicated K1 stand available separately
Height 500mm (19.7") Top plate 320mm x 190mm (12.6" x 7.5") 15kg (33lb) each stand
"We have a great reputation for our entry level speakers sounding similar to our high-end speakers. This is because we get the balance correct between bass, midrange and high frequency to give that ProAc family sound."
Stewart Tyler